Giovanni Soldini
Maserati Multi 70 and Soldini set sail for the RORC Caribbean 600
Giovanni Soldini and Maserati Multi 70 set sail today at 11.30 local time (15.30 UTC, 16.30 Italian time), from Fort Charlotte, Antigua, for the 12th edition of the RORC Caribbean 600, one of the most anticipated offshore races of the year. On the starting line, with Maserati Multi 70, were 7 more boats, including the Italian trimaran's direct rival: the American Argo and the English PowerPlay.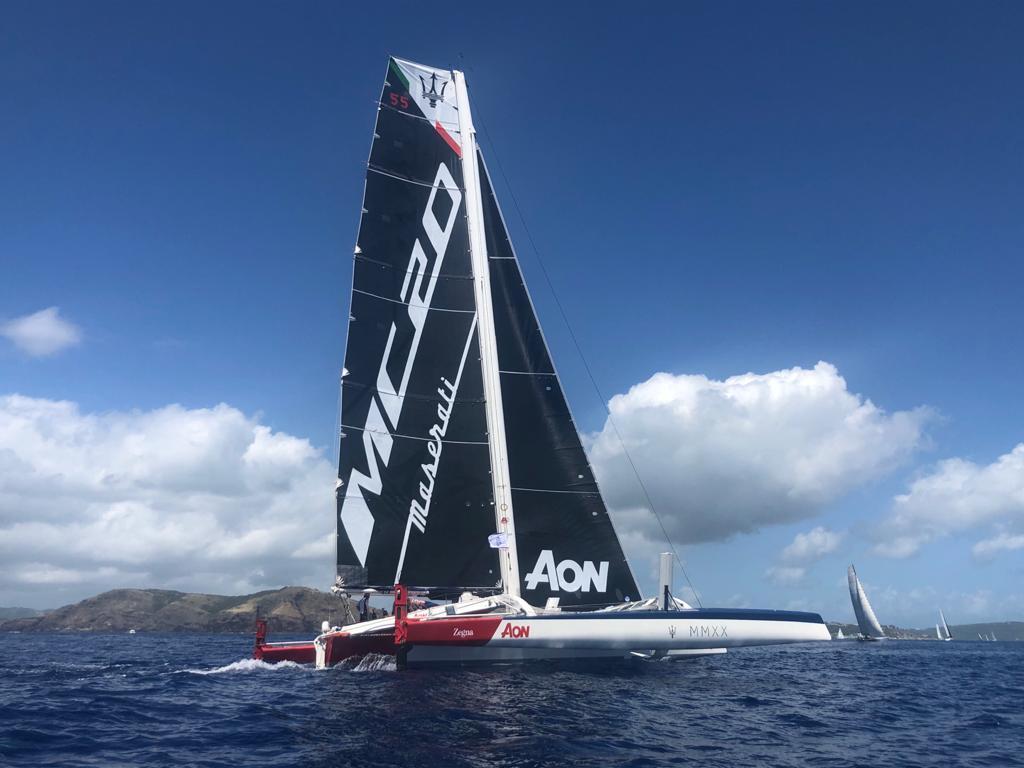 At the sound of the starting signal, with a South-South-Westerly wind between 6 and 8 knots, the three 70's took the lead of the multihulls fleet: Maserati Multi 70 crossed the starting line right after the two MOD 70s. A few minutes later, the Italian trimaran set course to North-East, taking the first place in the multihulls leaderboard, while Argo and PowerPlay kept heading South-East, sailing away from the coast of Antigua.
Giovanni Soldini, shortly before setting sail, commented: "We're expecting light winds for the whole course, between 10 and 14 knots, so it won't be an easy regatta for us. Maserati Multi 70, because of the foils and the T-shaped rudders, has more wetted surface than our competitors', sailing in MOD mode, so we will be disadvantaged in these conditions, but the trimaran is in great shape and we will do our best as always!"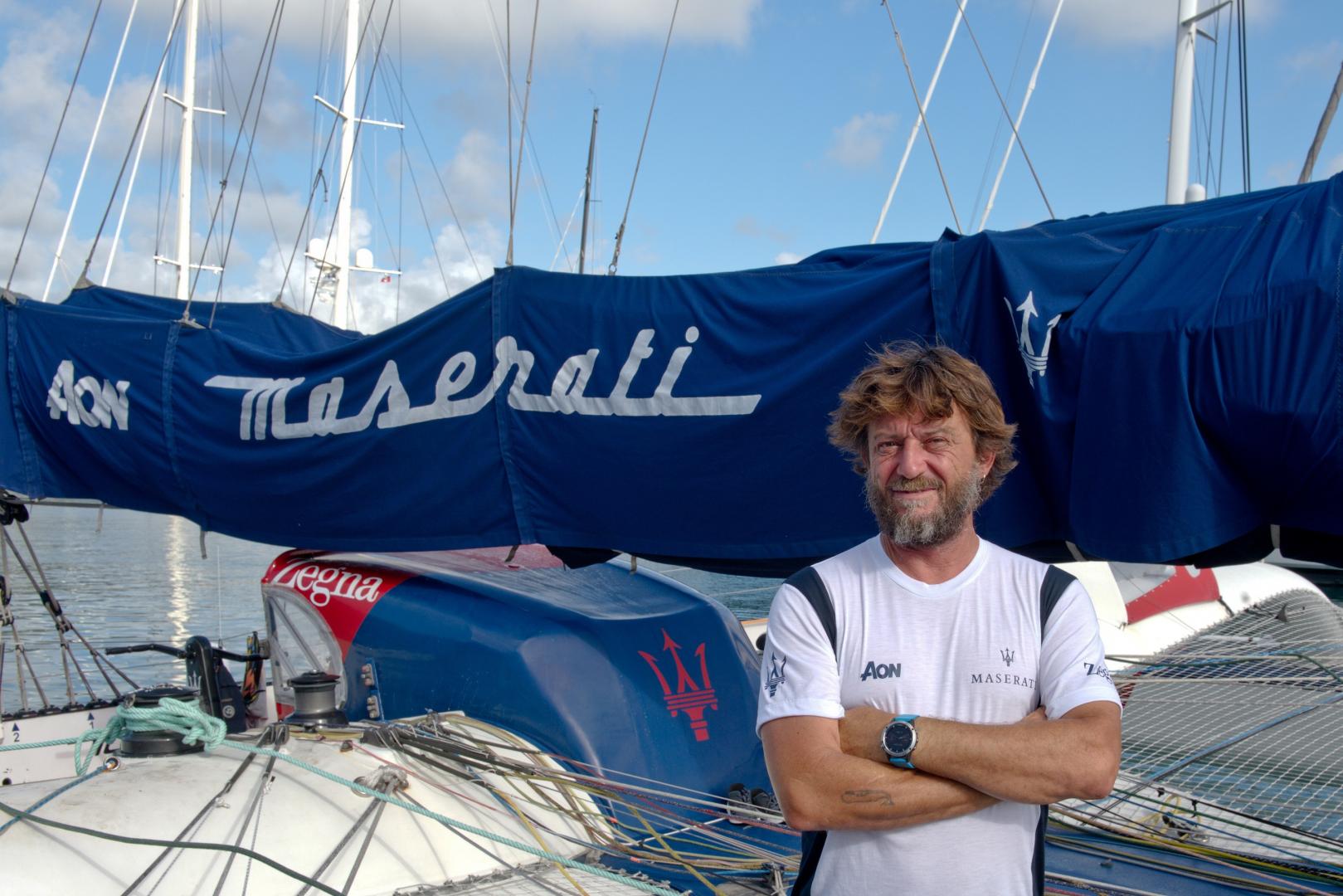 The regatta, organized by the Royal Ocean Racing Club, attracted for this edition 74 entrants from more than 20 different countries, divided in 8 classes. Aboard Maserati Multi 70's direct rivals, both in MOD mode, are two extremely experienced crews: Brian Thompson and Franck Cammas are sailing aboard Argo, Loick Peyron on PowerPlay. In the same class are three more trimarans – the 80' Ultim'Emotion 2, the 63' Shockwave and the 60' Ineffable – and two catamarans – the 53' Fujin and the 78' Allegra.
The course of the regatta, 600 miles long, is really diverse, it requires many manoeuvres and it features many winds and currents that change direction quite often, making the race particularly interesting and challenging. The boats that entered the race set sail from Antigua to North up to Saint Martin, passing Barbuda, Nevis and Saint Barth. After rounding the island they will head South to Guadeloupe, from where they will head to the finish line, back in Antigua, passing from Bermuda.
Aboard Maserati Multi 70, Giovanni Soldini is joined by a skilled 6-man crew: the Italians Guido Broggi (mainsail trimmer), Nico Malingri and Matteo Soldini (both grinders and trimmers), the Spanish Carlos Hernandez Robayna (trimmer) and Oliver Herrera Perez (bowman), and the French Ronan Cointo (tactician).
The race speed record – 1 day, 6 hours, 49 minutes – belongs to Giovanni Soldini and it was set in 2019 aboard Maserati Multi 70.