YYachts by Michael Schmidt Yachtbau
Y7 Miss Shell received the award for the Best New Sailboat
YYachts, the renowned German yacht manufacturer, marked its inaugural presence at the Newport International Boat Show with resounding success. The star of the show, the Y7 named "Miss Shell," not only captivated numerous visitors but also secured a prestigious accolade as part of the "Newport For New Products" program, where it was awarded the title of "Best New Sailboat."
The Newport International Boat Show is an esteemed event in the world of yachting, drawing enthusiasts and industry experts from around the globe. The "Best New Sailboat" award is a testament to YYachts' commitment to innovation and excellence in yacht design.
The Y7, one of YYachts' flagship models, epitomizes the brand's commitment to redefining the sailing experience. With its innovative concept, this 22-meter yacht allows owners the flexibility to sail either alone or with a minimal crew. Its lightweight construction ensures it can navigate gracefully even in light winds. "Miss Shell," the showcased Y7 in Newport, stands out with its captivating sky-blue hull, making it a head-turner in any marina. Beneath the stylish exterior lies a modern-minimalist interior that exemplifies YYachts' dedication to combining form and function seamlessly.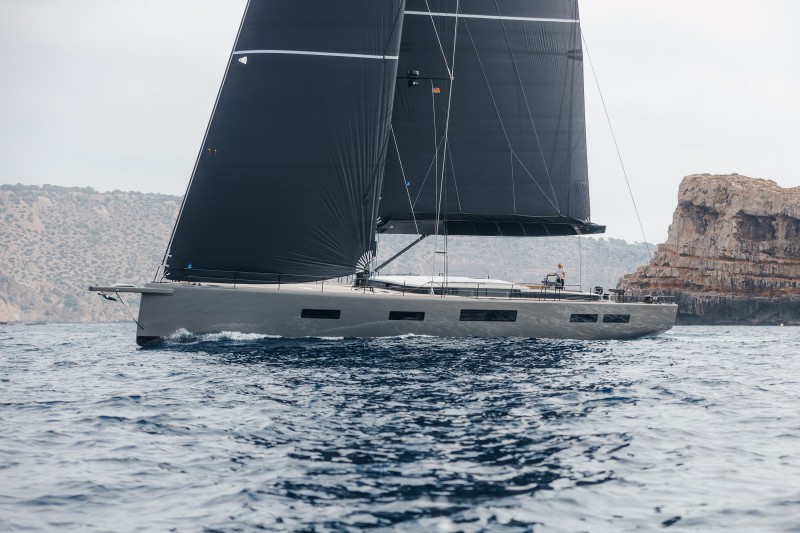 YYachts continues to shine on the international stage with its Y9 model, named "Bella," which has been nominated for one of the most coveted awards in the superyacht industry. Already recognized by BOAT International, "Bella" has now made the shortlist for the prestigious International Superyacht Society Awards. The winners of these prestigious awards will be announced at the Fort Lauderdale International Boat Show, scheduled to take place at the end of October.
Michael Schmidt, founder of YYachts, expressed his satisfaction with the brand's accomplishments: "Receiving such a prestigious award at our debut appearance in Newport fills me with great joy. We are committed to raising awareness of YYachts in the American market, and this recognition is a significant step in that direction. We are eagerly anticipating the outcome for 'Bella' at the International Superyacht Society Awards and have our fingers crossed for another success."