HP Watermakers presents the SCA 540 model at the Cannes Yachting Festival
HP Watermakers presents the SCA 540 model at the Cannes Yachting Festival
The Cannes Yachting Festival (Cannes, 12-17 September 2023) has always been an opportunity to present what's new in the upcoming nautical season to the general international public. HP Watermakers is no exception; during a press conference on Thursday 14 September, at stand 063 in the Palais des Festival, they will reveal what they have been working on. 
"During the Cannes Yachting Festival we will present, for the first time, a new watermaker, which raises the bar significantly in terms of production capacity and energy savings; additionally, its size and weight are very small, a feature that is becoming more and more appreciated on megayachts as well. It is called SCA 540 because it can produce 540 l/h consuming only 3 kW," explains Gianni Zucco, CO-Founder of HP Watermakers. "Cannes is also an opportunity to take stock of the partnership with Mase and GenSet, which we have named 'Together We Boat', a strategic alliance based on our shared vocations for cutting-edge technology and commercial dynamism. Finally, we illustrate our new brand image with the new pay-off (Free WATER, Clean WORLD), which stresses our mission to have a more sustainable approach by avoiding the use of plastic."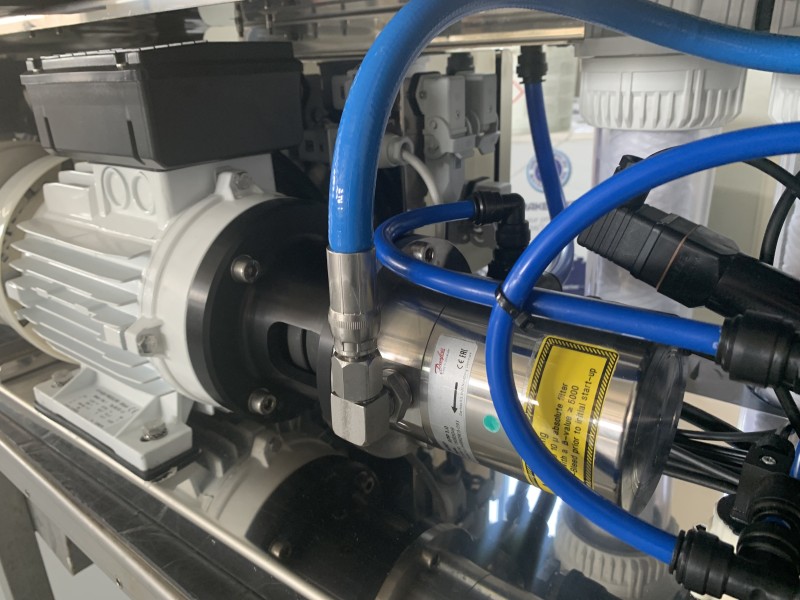 The new HP Watermakers SCA 540
To understand how revolutionary the new HP Watermakers SCA 540 desalinator is, it is enough to bear in mind that while it is very similar in size to the "small" 100 Kilo (which produces 120 l/h using 1 kW), it can produce 540 l/h of fresh water using only 3 kW, exactly half what is used by competitors with the same production capacity. The exact sizes are 841 cm width, 458 cm depth and 450 cm height and it weighs just 85 kg (again, this is less than half the weight of its competitors).