Luna Rossa Prada Pirelli and Esteco confirm their partnership
Luna Rossa Prada Pirelli and Esteco confirm their partnership
For the third time the independent Trieste-based company returns on board the Italian team as one of the official technical suppliers of software solutions.
Among the many brands that have chosen to accompany Luna Rossa Prada Pirelli on its journey to the 37th America's Cup is ESTECO, an independent company that has climbed the software house market becoming a global benchmark.
For the third time alongside Luna Rossa Prada Pirelli, ESTECO shares with the challenger the values of Made in Italy and an awareness of the fundamental role that new software solutions play in the development and optimisation of AC75 yachts, where simulation and multidisciplinary refinement are essential.
The partnership provides that in addition to modeFRONTIER, the leading software solution for simulation process automation and design optimization, - which the team will use for the third consecutive year -, Luna Rossa Prada Pirelli will also make use of VOLTA, the innovative platform that takes collaborative engineering to the next level thanks to its web-based interface, further contributing to the challenge of creating the best performing hull in a limited period of time, and under strict regulations.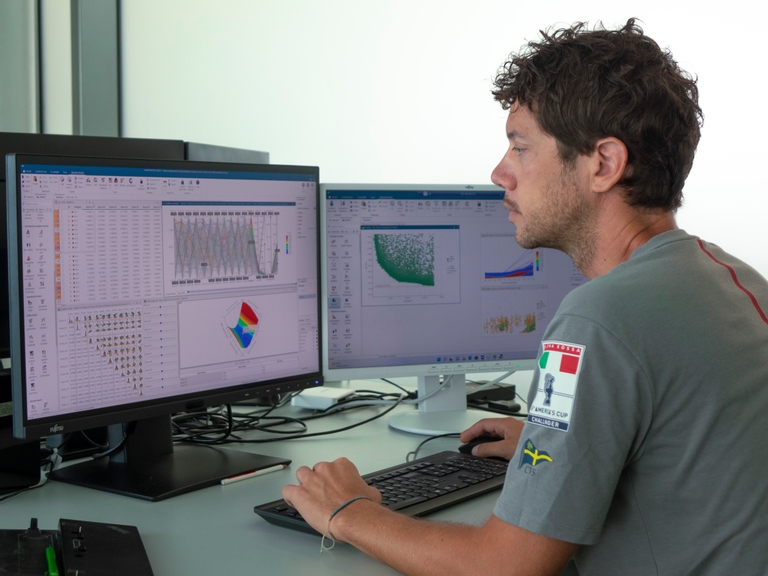 «We are proud to contribute to the development of Luna Rossa Prada Pirelli boats by providing our software solutions, modeFRONTIER and VOLTA, thus continuing the collaboration team, which started since the conception of these fascinating flying hulls of the AC75 Class», said Carlo Poloni, the president of ESTECO.
The confirmation of the partnership was greeted with great satisfaction by Luna Rossa Prada Pirelli, confirming the fruitful and synergic collaboration that has linked the two brands for three years:
«modeFRONTIER is one of the essential work tools of our Team, because it supports us in optimizing the hydrodynamic profiles that will form the basis for a wider 3D analysis in the wing and rudder design of the AC75», said Andrea Vergombello, VPP and CFD optimization, of the Luna Rossa Prada Pirelli Team.
«Multidisciplinary optimization is now a crucial aspect for the design of the America's Cup boats: having a good software that allows us to combine aerodynamic and hydrodynamic data for the parametric optimization of the hull is essential when it comes to being able to design a winning boat», Vergombello added.