InRizzardi GR63 and Posillipo Technema 90, an interview with Corrado Rizzardi
On board the new open GR 63, PressMare has interviewed Corrado Rizzardi for an in-depth look at the boats and the group's path, which today sees the consolidation with three lines: IN and GR in addition to the recent acquisition of Posillipo. A shipyard that has made the history of Italian boatbuilding and has been inextricably linked to Gianfranco Rizzardi for more than forty years. The Posillipo is a distinguished Made in Italy brand - founded in Posillipo in the late 1950s by Count Giovanni di Campello and Dr. Casa, then transferred in the early 1960s to the Sabaudia shipyard, the current site that has recently found new life after returning under the Rizzardi umbrella. A company, the InRizzardi group, that is achieving recognition in the market also thanks to the input given by the Rizzardi's new generation, fully involved in the company: Corrado, Damiano, and Elisa, the Gianfranco's children.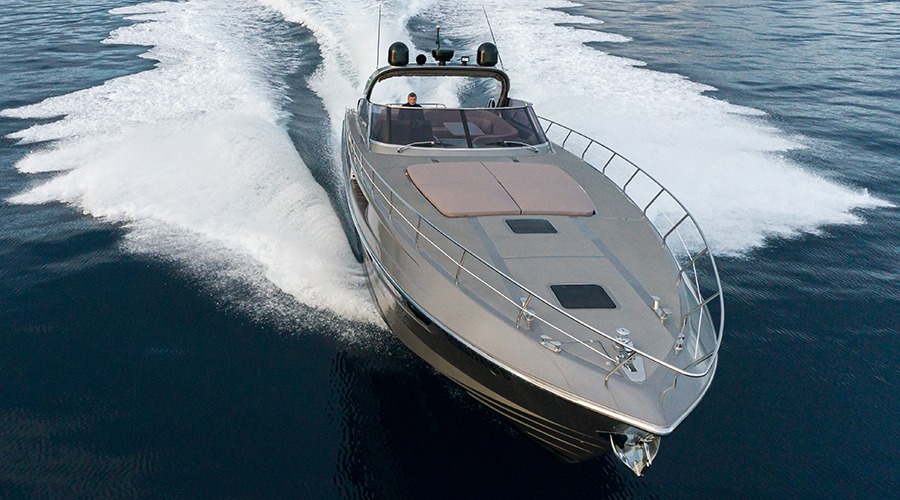 Angelo Colombo has interviewed Corrado Rizzardi, commercial director of InRizzardi, onboard the new GR63, the 2023 open novelty: it is the Group's first model to bear the Gianfranco Rizzardi signature in its name. Then, the Technema 90, the flying bridge motoryacht certified as a under 24 meters boat that marks Posillipo's new deal. Both boats, as well as benefitting from the Rizzardi family's deep technical background and expertise in boatbuilding, carry up-to-date technological and styling features that allow the boats to perform strongly in a market full of high-level competitors. Boats that Corrado Rizzardi himself hopes will meet with the success of the INfive and INsix, the best-selling models in the Group's current range, two open yachts with hard tops of 50 and 60 feet respectively, each produced in ten units to date. An excellent result for a boatbuilding company that builds on a "limited edition" basis.