Grenada Sailing Week: Fabulous Passage Race to Carriacou
Grenada Sailing Week: Fabulous Passage Race to Carriacou
Island Water World Grenada Sailing Week, the Petite Calivigny Yacht Club edition, started with a glorious race of approximately 30 miles to Grenada's sister island of Carriacou, sponsored by the Grenada Tourism Authority.
With bright sunshine, tropical heat, and spectacular scenery, it was a stunning day on the water for 180 sailors grinning from ear to ear. At last regatta sailing is back in the Caribbean! Grenada and its islands delivered an amazing backdrop to a memorable day on the water. Starting off Grand Anse Beach, the fleet enjoyed a beat along the leeward coast of Grenada. After passing north of Grenada, the boats passed the uninhabited islands of Caille and Ronde and over the live submarine volcano of Kick-'Em-Jenny. In open water, the breeze piped up to a solid 15 knots and a slight sea state. Superb conditions for the approach to Carriacou, were marked by the stunning vistas of Large and Frigate Islands. The race finished in the shelter of Tyrell Bay Marina.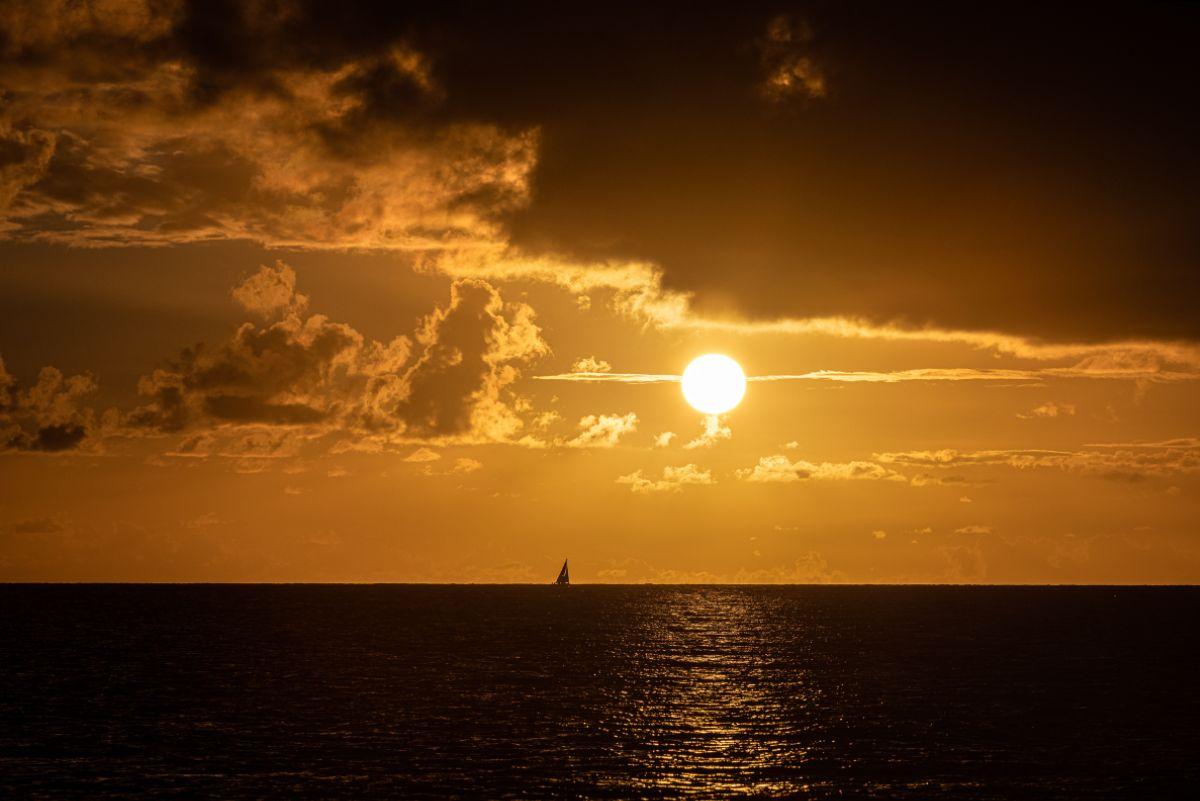 Dominique Tian's French Ker 46 Tonnerre de Glen took monohull line honours for the race just ahead of Peter Anthony's Antiguan Farr 65 Spirit of Juno. After time correction the winner of CSA1 was Global Yacht Racing's British First 47.7 EHO1, with Katy Rota on the helm. "Boat speed was the key today, and EHO1 had plenty of it!" exclaimed EHO1's Richard Oswald. Completing the podium in CSA1 was Richard Szyjan's Grenadian Hobie 33 Category 5 in second place, just ahead of Spirit of Juno.
In the multihull class, Stephen Bourne's Rapido 60 Ineffable from the Royal Hong Kong YC took multihull line honours in just under 5 hours. Robbie Yearwood's J/24 Diehard was the J/24 Class winner, ahead of Peter Armstrong's Shakin and Gus Reader's Fadeaway.
Mathew Barker's 1930 Alfred Mylne sloop The Blue Peter was the first to finish in the Classic Class. Free in St. Barths was the best Carriacou Sloop for the race, beating Danny Donelan's Savvy into second place. More Carriacou Sloops are entered for tomorrow's Round Carriacou Race.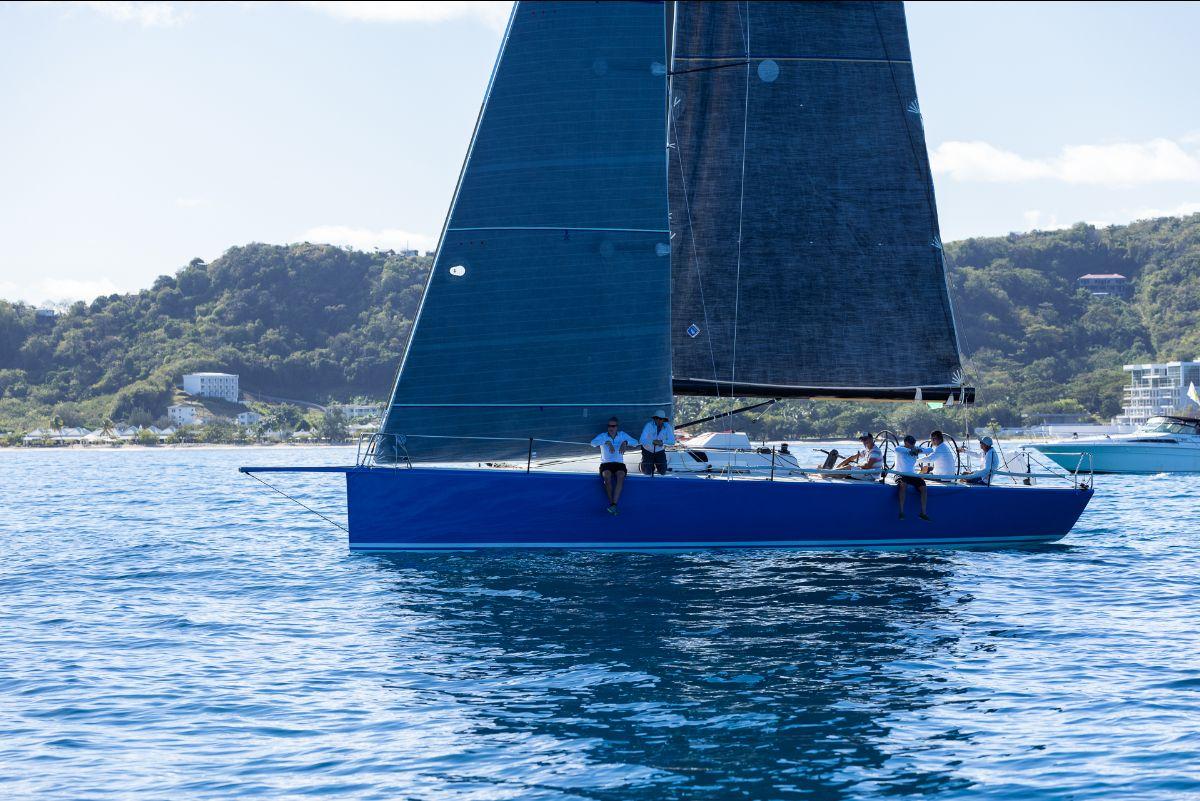 For many years, Mathew Barker has been racing and cruising The Blue Peter in Grenada. "The guests on board The Blue Peter love to come back to every year. Grenada is a lovely place, and the people are so charming too," commented Mathew. "Today has been a long race, but we have had as terrific day and to finish in Carriacou is just so beautiful. All of The Blue Peter crew have been looking forward to coming here, to spend a couple of days with the local people, and to enjoy this gorgeous location."
Las Iguanas Restaurant and Bar in Carriacou Marine was the venue for the prize giving. Along Tyrell Bay there are restaurants and bars, rustic, friendly and brimming with culture. Carriacou is laid back, reminiscent of the Caribbean of thirty years ago. Live Blues and Soca music rings out. If you are looking for a traditional Caribbean experience, Carriacou is the place to be.
Racing at Grenada Sailing Week continues on Saturday 29 Jan with the Round Carriacou Race, sponsored by Tyrrel Bay Boatyard and Marina.