The Green Tech of Tomorrow: Sunreef 80 Eco Under Construction
The Green Tech of Tomorrow: Sunreef 80 Eco Under Construction
Sunreef Yachts is currently building the world's most advanced sustainable luxury catamaran. The all-electric Sunreef 80 Eco is an autonomous craft blending ultramodern green tech and supreme levels of comfort. Premiering this summer, the custom sail yacht is intended for long offshore navigation in total silence. Cruising in complete harmony with the elements, the Sunreef 80 Eco will generate renewable energy both above and below waterlin
Engineered and produced in-house by Sunreef Yachts, a solar skin system consisting of the world's lightest solar cells will be fully integrated with the hull sides, superstructure, bimini and carbon mast of the Sunreef 80 Eco. The photovoltaic system will be covering a total surface of 150m² delivering up to 34 kWp.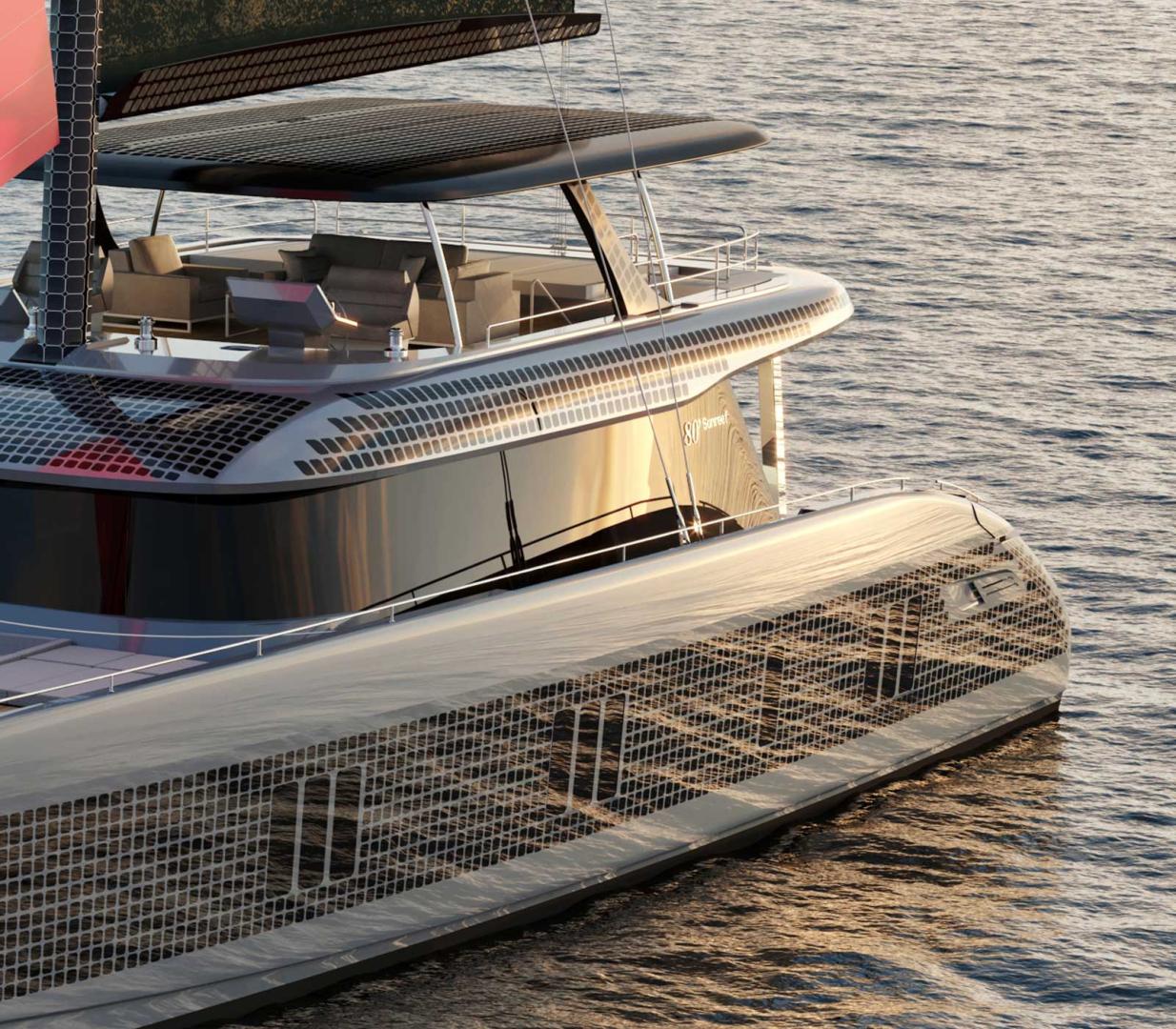 The yacht's wind-free propulsion will come from twin 180kW electric engines providing top energy efficiency and performance. While under sail, the Sunreef 80 Eco will recover energy from the propeller rotation thanks to an advanced hydro generation system.
The energy obtained will be used to power both the propulsion and house appliances. Recovering energy from the yacht's two propellers, the system will be able to generate over 15 kWh while sailing above 7 kts.